Fewer cars.
Better air.
Healthier lives.
Help make Connecticut a better place to live and work.
Explore our website for easy-to-use tools and up-to-date information on how to drive less,
save money and eliminate harmful auto emissions that cause Climate Change.
Benefits of Driving Less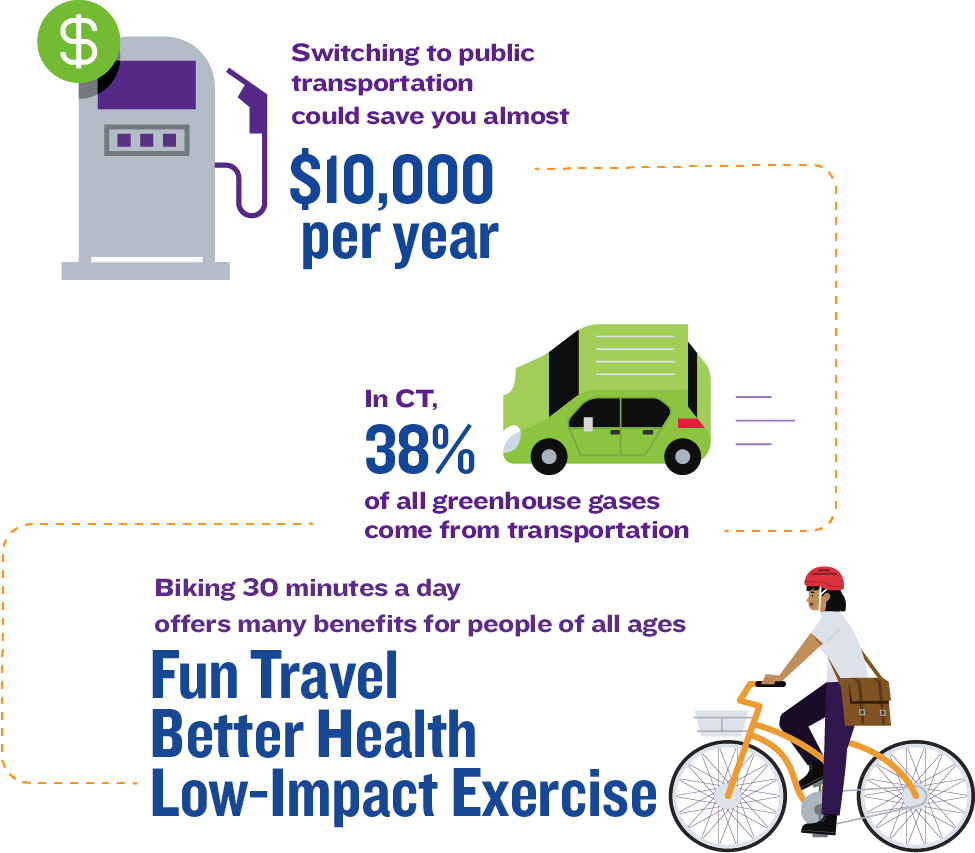 Driving less saves you money, lets you arrive at your destination more refreshed and less stressed, and provides you more personal time to enjoy the trip.
Try a greener way to get around
Whether it's carpools, vanpools, buses, trains, biking, or walking, we'll help you find a greener way to get to work, school, shopping, dining, entertainment venues – or anywhere else you want to go!
With our help, you can easily try a new commute that's tailored to your needs.
When your employees drive less, you benefit!
Attracting and retaining employees is a top concern of employers, now more than ever. Employees rank commuting as one of the top reasons not to return to the workplace in person. CTrides can help employers address these issues by finding cheaper and less stressful ways to work with our virtual and onsite services that also contribute to their ESG programs.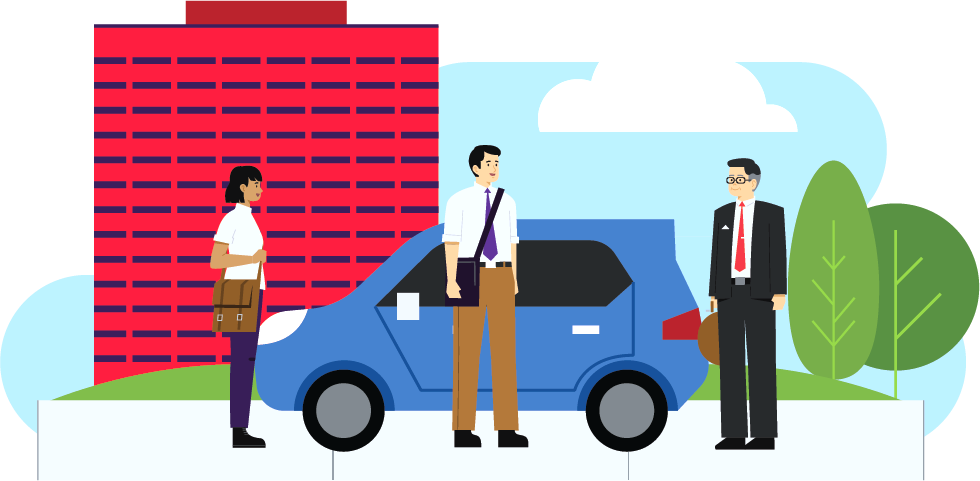 What your peers
are saying

We are excited to have CTrides embedded into our culture as our company continues to grow. This great initiative ensures everyone has a way to get to work and without having to worry about transportation. KUDOS CTrides!!!

Jessely Pineda
i2Systems, HR and Talent Development

Prior to our partnership with CTrides, our absenteeism rates were as high as 6.5%. After the CTrides campaigns, our absenteeism rate was 3.7%. My executive team is very excited about the ERH program, we look forward to working with you again!

Victoria Erickson
HR Manager, Global Steering Systems

Working with CTrides has consistently been a fun and rewarding experience. With a dedicated staff and plenty of resources, CTrides makes it easy to encourage employees at The Hartford to change up their commute.

Alexandra Zepp
Asst. Risk Manager, The Hartford
Sign Up. Get News. Be Informed.
Sign up below to get the latest transportation news and information, including our monthly newsletter.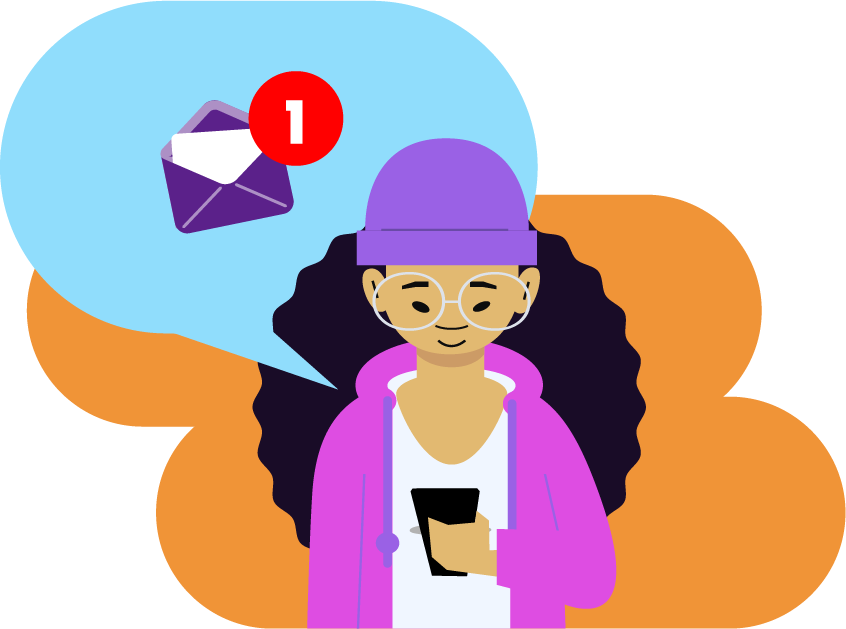 Oops! We could not locate your form.
CTrides will not release or sell any of your information to any company, organization, or agency for any purpose