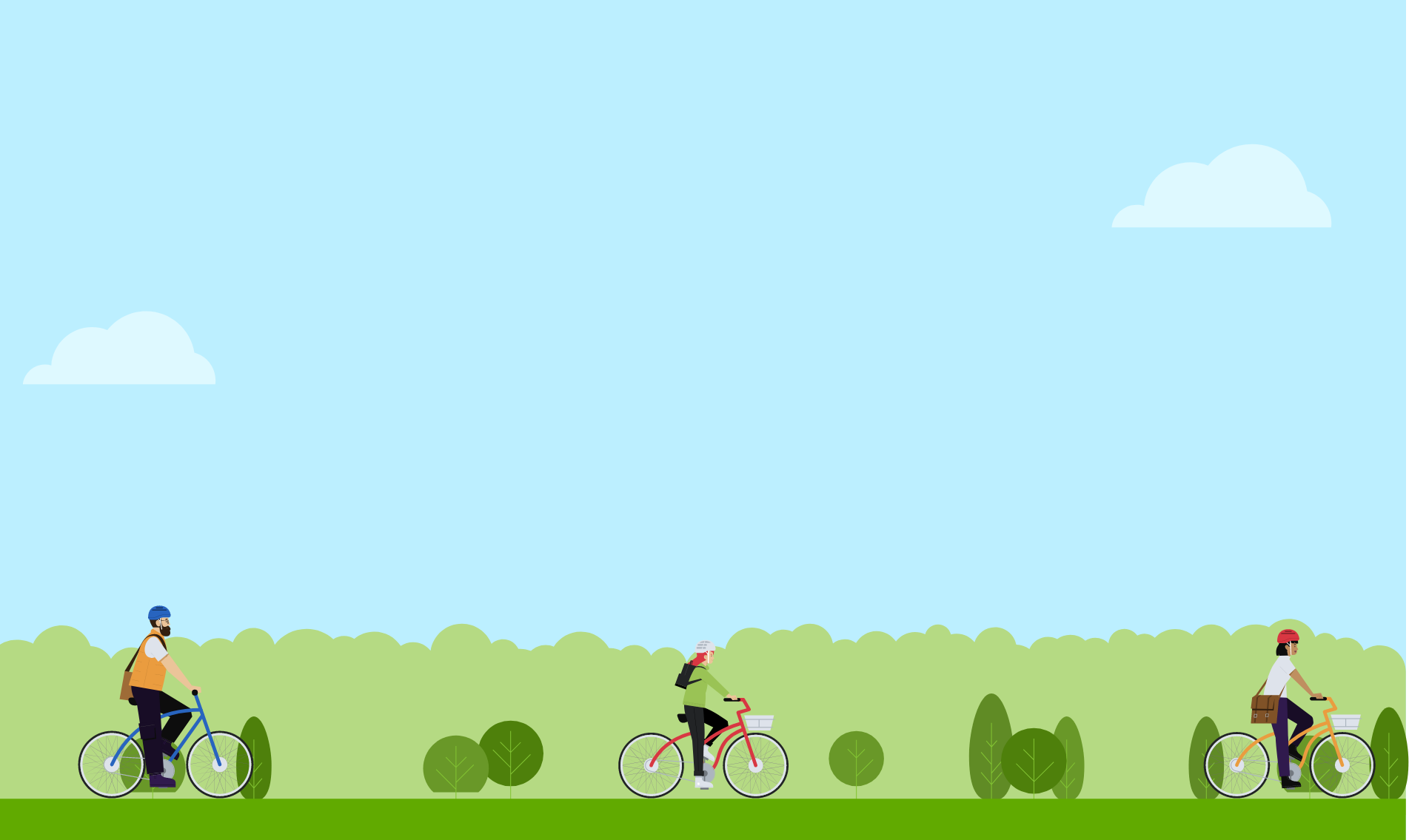 The Annual Campaign
to Clean the Air
Thank you for making CT cleaner, greener, and healthier during our 2022 Challenge!
To be notified when the next DLC program begins and to receive other helpful information, join our mailing list.
About Drive Less Connecticut
Each year during May, residents, employees, and employers from across the state participate in our month-long effort to demonstrate how we can work together to reduce unhealthy emissions that contribute to Climate Change.
Drive Less Connecticut (DLC) encourages everyone to drive a little less and instead use green travel modes: train, bus, carpools, vanpools, biking, walking, or telecommuting.
Employers help by encouraging their employees to participate and commute using whatever green travel mode is convenient for them. The public is also asked to join in as well. Employers compete against each other for recognition by the State for being leaders in sustainability, while commuters and the public are given chances to win prizes for their efforts.
Due to the COVID-19 pandemic, DLC was suspended in 2020 and 2021. However, in 2022, the DLC was reimagined as a challenge for all members of the public to take part in the effort to reduce driving and help reduce emissions.
While the DLC is our way to show how effective we can be in fighting Climate Change, we ask everyone in Connecticut to continue their efforts by driving alone a little less. It makes a big difference!