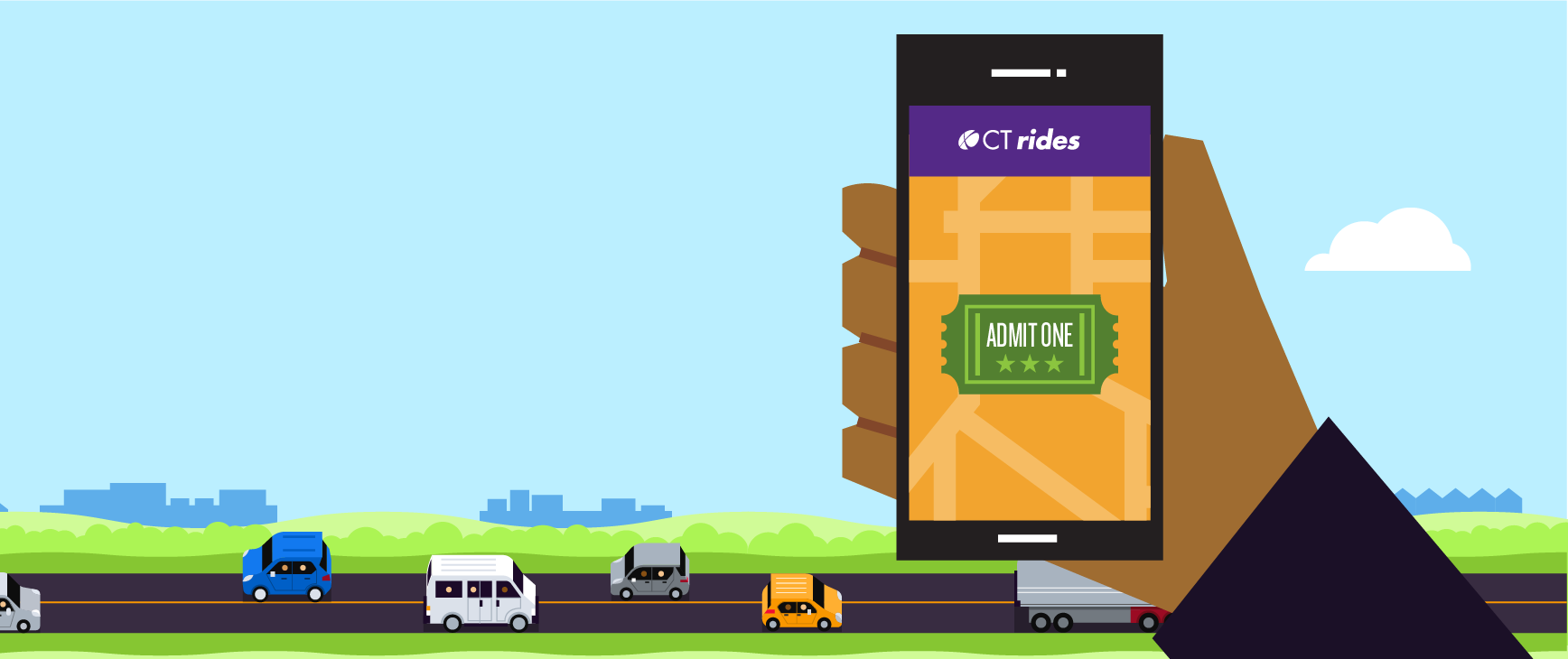 Commuting
has never been
more rewarding.
Earn deals and discounts for commuting greener!
Rewards with CTrides
In addition to the health and savings benefits of driving alone less, now you can reap some seriously fun rewards. Telecommute or commute by train, bus, carpool, vanpool, biking, or walking — and track your trips on our easy CTrides app. The points you earn can lead to restaurant coupons, retailer discounts, tickets to shows and events — and more!
Reap your rewards in 4 easy steps!
1. Download the CTrides App
(Available on the App Store and Google Play).
2. Set Up Your Account
Include your employer or school to be eligible for special events and raffles.
3. Record Your Trips
Track the money you save, the emissions you prevent, and the points you earn.
4. Reap The Rewards
That's it. And to give you a running start, you'll get 1,000 points just for setting up your account.